First time for me in a corset. Going for the 1880's look. Now I know why they had Fainting Couches. It's a whole different set of engineering, even if you're wearing a modern 'waist trimmer'. It took me til the end of the day to figure out how to make it comfortable. Turns out it was pulled up too high and my breasts looked like a dinner plate levitated by acrylic whale bone. Who gives instructions on these things? I'd have tried an 1880's version, but was afraid I'd never get out of it. Imagine, buried in a corset. Going to heaven strapped in and cinched up. Kinda' like a horse dying with its saddle on. Oh, no thank you.
I showed up mid-afternoon Sunday to stand on the sidewalk in a long line wrapped around and into the Best Western Plus off Oltorff at I-35 here in Austin. Used to be called the Clarion, but I think they renamed it just for this event. AMC's The Son was holding an Open Call Casting for background extras, better known in actor terms as a Cattle Call.
The Son will begin shooting this summer and is slated for 5 seasons. Based on the novel by same name, it's an all-out 5 generations making-Texas-bigger kind of story. A Texas-sized story. Based on true events, washed in intrigue and determination, blood and the struggles of power and heart, all for a family dynasty's fight for their empire in this great nation of a state.  Which in film shooting, as opposed to gun, real time means a lot of long 11-13 hour days in extreme heat for lots of little dogies, uh, I mean, actors.
Thankfully, the sidewalk was in shade and the line moved quickly. I obediently trailed others in, through the lobby, down and around a long hallway and finally into the large audition rooms. The line continually filled in behind me as more and more actors, non-actors, fans and wannabes came in droves, pulled in by the smell of this particular Hollywood honey. I'd heard it'd started like that around noon and it was constant til almost 6.
My acting class A Working Group classmates and I'd been tag teaming on our FaceBook page for days after our teacher-mentor, Sally Allen gently suggested we attend. So, our FB conversation went from "Who buys corsets?" "Where do you get 'em?" "You wearing one?" "What are you wearing?" Mohammad even checked out Lucy in Disguise on SoCo to find they sold the real deal 1800's version. Now, that's a brother helping the ladies out. To "OMG, I can't find a place to park." "Still circling the parking lot." "It's like a concert here. Even the roads coming in are packed." "People are parking in nearby neighborhoods, walking in." "Don't come early." And Lindsay's "I'm going to find lunch, I'll come back later." Hence, my arrival later in the day.
Have to admit, I was a little thirsty for more yippee-ti-yi from the crowd. There were no yodelers, nobody sashaying or rope tricking or bleached blonde saloon girls tarted up with heavy makeup. Nobody performing in line to show off how talented they are. No edgy eagerness. Made me kinda miss the old Nashville Cattle Calls. Turns out Austin is just too cool for school and television and movie making has become second nature.
I did get to see a healthy share of cowboy hats with tee-shirts and one Hispanic guy who looked sheepish in his straw sombrero. And, several tall cowpokes in bonafide full 1800's regalia. One complete with a big, fat, unlit cigar in his mouth. Most interesting was a guy in punk attire that'd pulled off the whole look and feel of a real gunslinger. And there I stood in my neutral colors dressed like a school marm trying to, with the inside of my upper arms, subtly shift a chaffing corset that would not budge.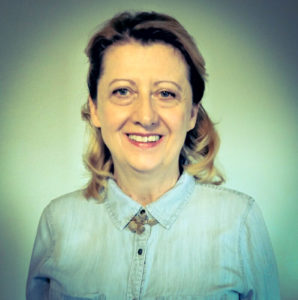 But, it makes a girl Texas proud. All in all we did a good showing to honor Brock-Allen Casting and Sally's request. They saw about 1,000 people that day. Calmly, politely, like a well-oiled machine, they ran those dogies through, signing 'em in, turning 'em around. Getting their info, getting 'em numbered, on camera and out the door. Two large rooms going simultaneously. Amazing. And, other than the guys wearing chaps, I think I may have been the only one, with my corset, getting costume burn that day. So, good show! Run along little dogies! –By Martha Hannah